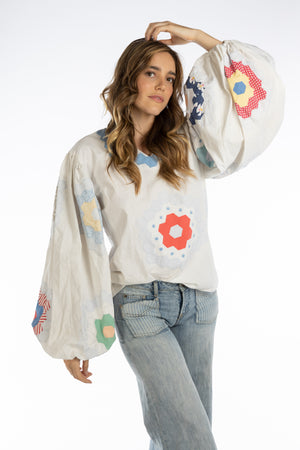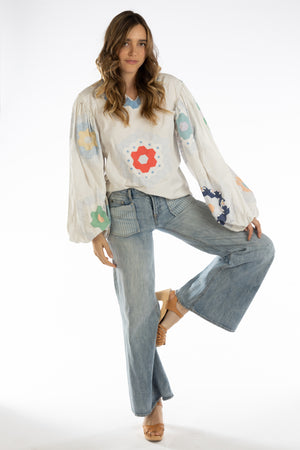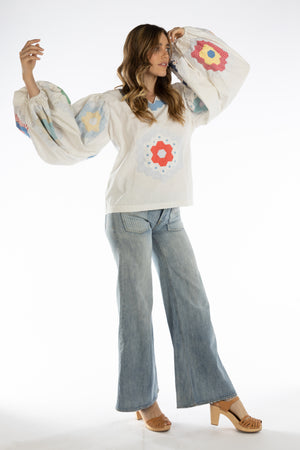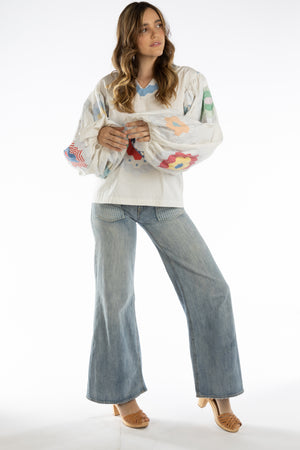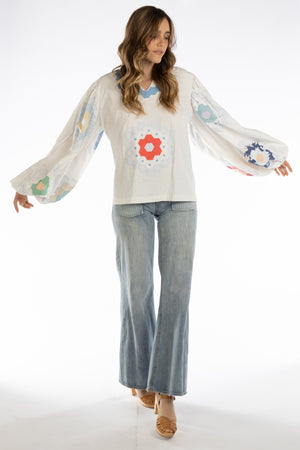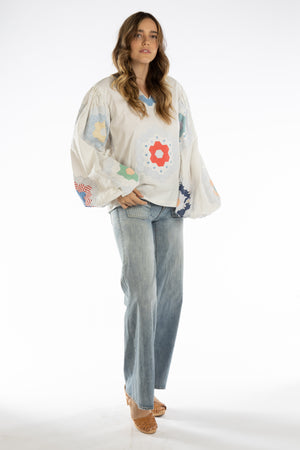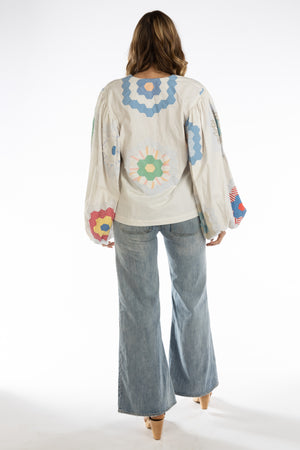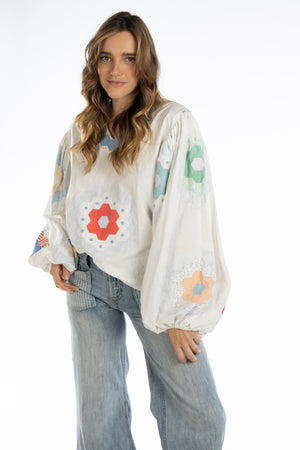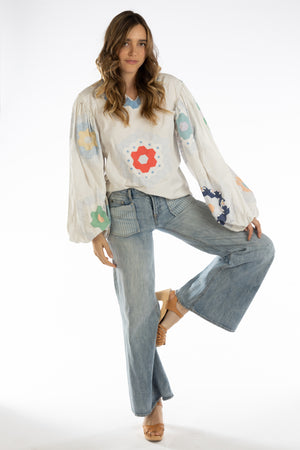 SAMPLE Juliett Blouse | 1950s Appliqué Coverlet | Medium
 One-of-a-Kind. Made from a vintage 1950s cotton appliquéd cotton coverlet.
 + + + + +
S I Z E 
US Medium
Bust 44"
 + + + + +
The Juliett Blouse boasts a dramatic, oversized bishop sleeve and v-neck. Straight sides with small side slits at hem. 
Elastic at wrists. 
Not lined.

DAMAGE NOTED - several of the flowers show wear may be loose on the edges
+ + + + +
Our one-of-a-kind found fabric collections are created from vintage fabrics and there may be some small stains and other signs of wear that come along with vintage items. Any major flaws are noted. 
This is a delicate item that should be dry cleaned or hand washed. See our care instructions for more details. 
Sewn in San Francisco, CA.