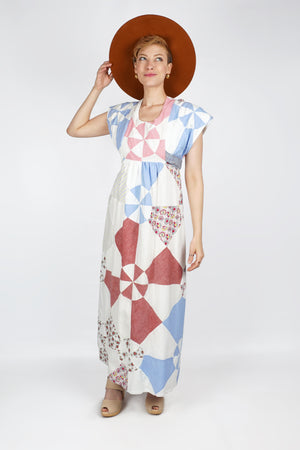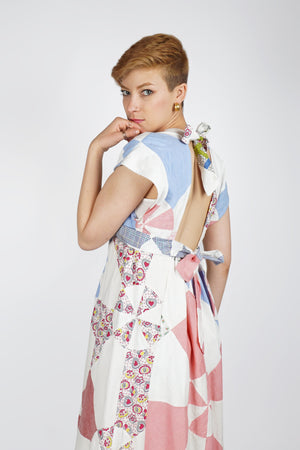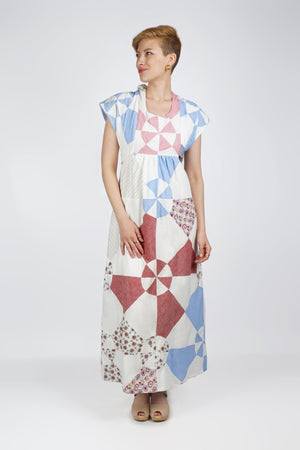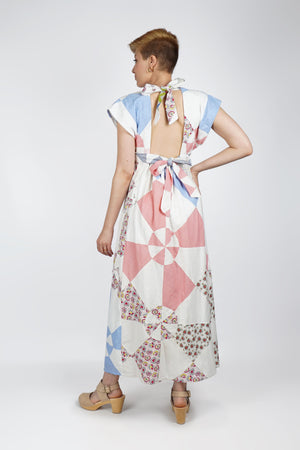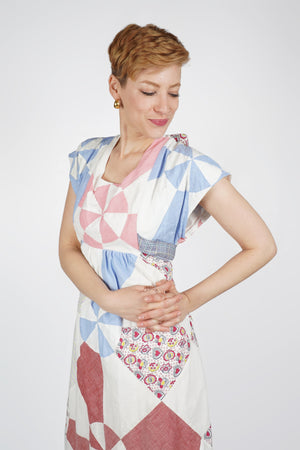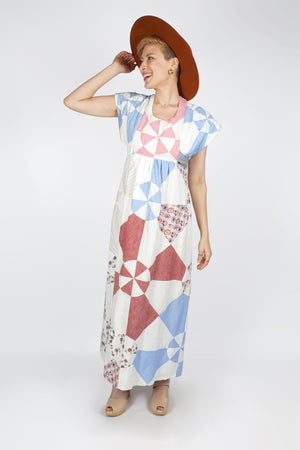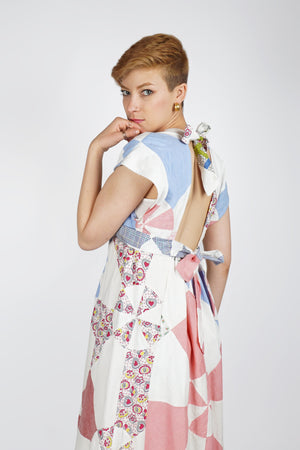 Echo Maxi Dress | 1950s/60s Quilt Top | Small
One-of-a-Kind. Made from a vintage 1950s/60s cotton machine and hand-stitched quilt top.
+ + + + +
S I Z E
US Small
Bust: 34"
Waist: 28"-34" (some elastic in the back)
Hip: 48"
Shoulder to waist: 12"
Length (shoulder to hem): 53"
+ + + + +
A B O U T
The Echo Dress has a structured top with quilted sleeves with white stitching and a scoop neck.
Open back. Matching ties at the neck and waist. Elastic at waistline base of back opening. Straight maxi skirt. 
Fully lined.
+ + + + +
Our one-of-a-kind found fabric collections are created from vintage fabrics and there may be some small stains and other signs of wear that come along with vintage items. Any major flaws are noted. 
This is a delicate item that should be dry cleaned or hand washed. See our care instructions for more details. 
Sewn in San Francisco, CA.