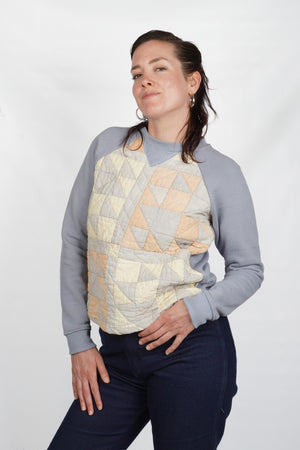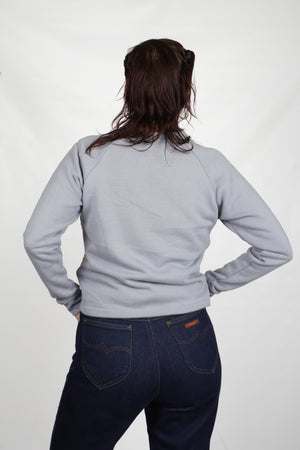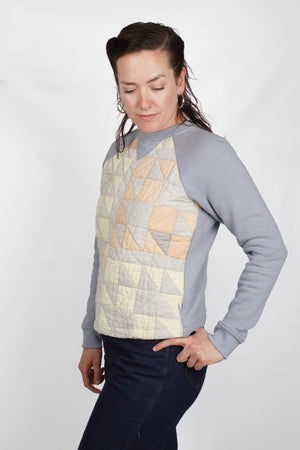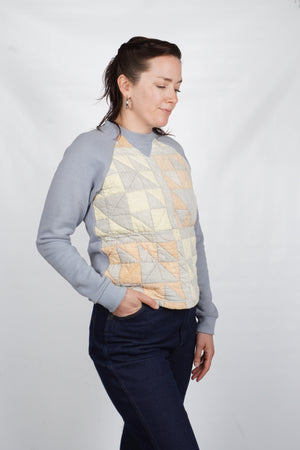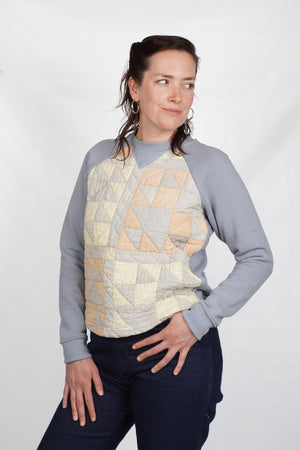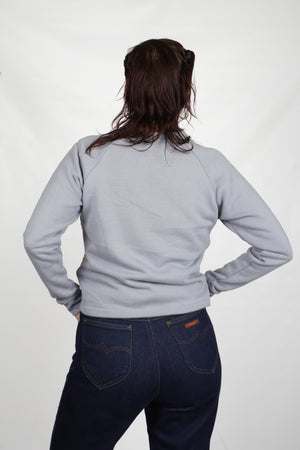 Sierra Sweatshirt | Vintage Quilt | Medium
One-of-a-Kind. Body is made from a thick vintage cotton hand-stitched quilt, and the terry cloth sleeves and back are made from a modern cotton french terry.
 + + + + +
S I Z E
US Medium
39" bust
40" hem opening 
22.5" length
Sleeve is 30" from collar to cuff
 + + + + +
A B O U T
The Sierra sweatshirt has a boxy body made from a vintage quilt, and soft, stretchy thick cotton terry raglan sleeves. 
This sweatshirt has vintage quilt on the front, and french terry on the back. This style is better for larger busts and anyone that wants a more flexible, stretchy sweatshirt. 
+ + + + +
Our one-of-a-kind found fabric collections are created from vintage fabrics and there may be some small stains and other signs of wear that come along with vintage items. Any major flaws are noted. 
This is a delicate item that should be hand washed. See our care instructions for more details. 
Made from a vintage quilt and sewn in San Francisco, CA.