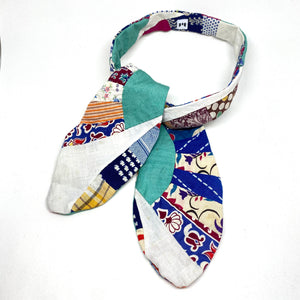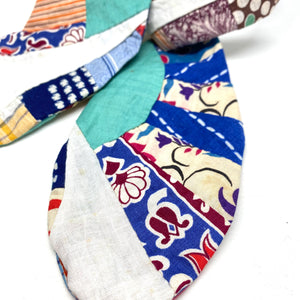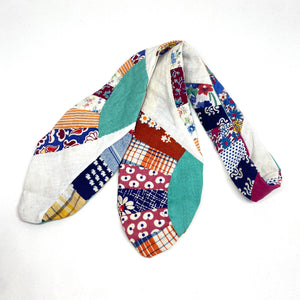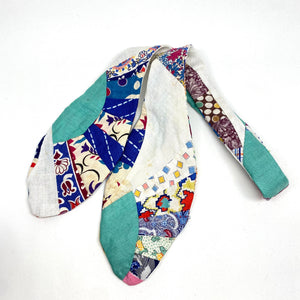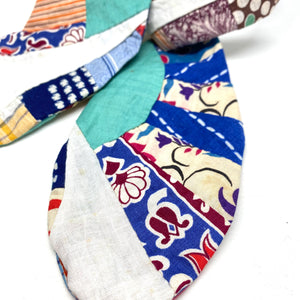 Ascot
These cute lil' ties are made from the leftover scraps of our larger pieces! The same quilted goodness you love, to wear around your neck or in your hair. 
+ + + + +
One-of-a-Kind. Made from a vintage 1930s cotton hand-stitched quilt top.
+ + + + +
S I Z E
One Size
Measures 33" from tip to tip and about 3 1/4" across at the widest section
+ + + + +
Our one-of-a-kind found fabric collections are created from vintage fabrics and there may be some small stains and other signs of wear that come along with vintage items. Any major flaws are noted. 
This is a delicate item that should be hand washed. See our care instructions for more details. 
Sewn in San Francisco, CA.